When looking at your social media for a strong return on investment, many organizations, especially nonprofits do not do a good job of the back end. Often times they deliver strong content with beautiful photography or videos and strong messaging, but then they forget that the intent has to be to maximize the response to the posting. Are you doing everything you should be?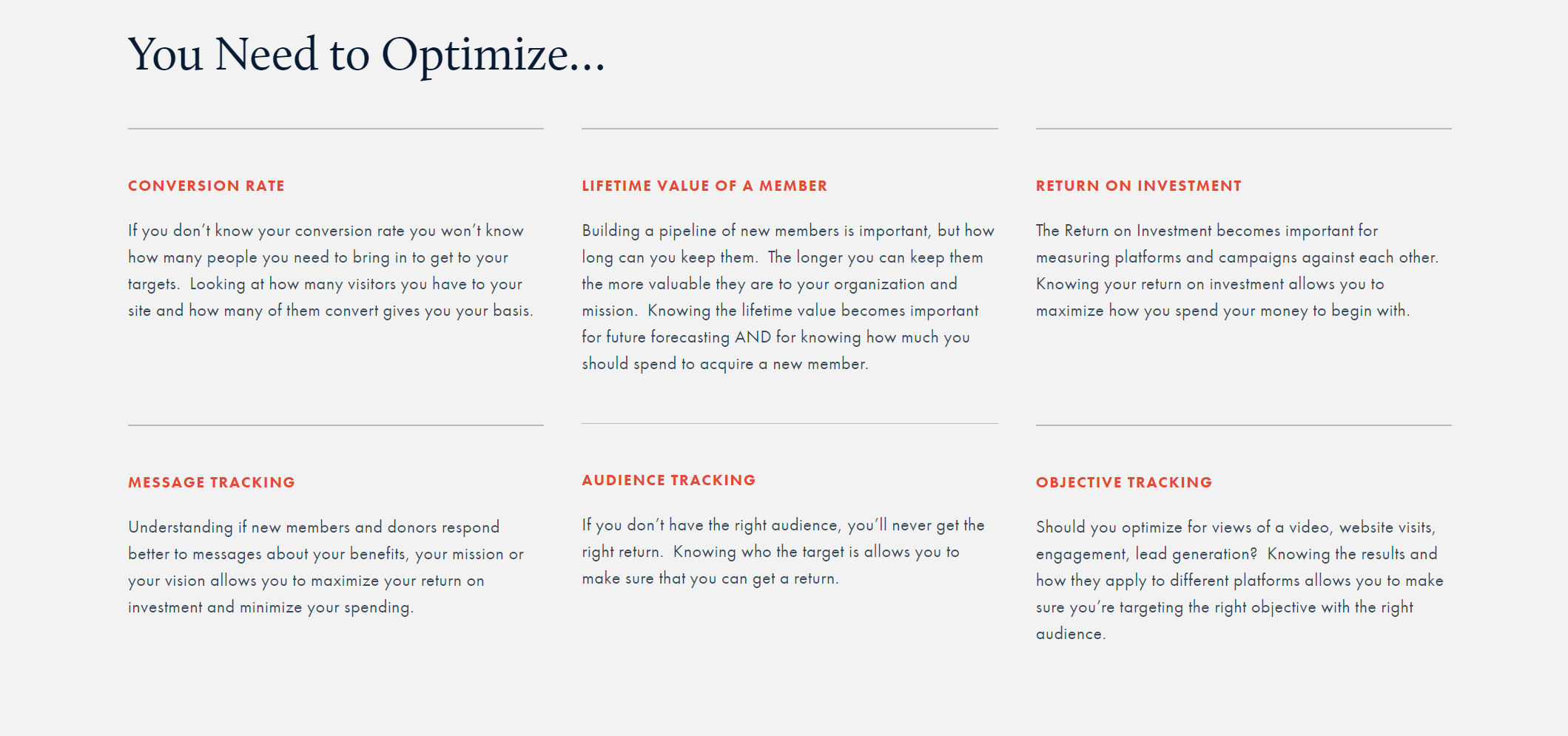 We have the platform to help you with all of this and more. For more information on each of the below options, click on the appropriate link below.
Social Media Tracking Platform
Over the years we've developed an algorithm to track return on investment from social media posting including facebook, linkedin, twitter, instagram, google ads, your e-newsletters and more. Through this work we've seen an immense improvement on returns by studying the visual, the message, the audience, the optimization and more. By knowing the right recipe on each platform we've seen 70% improvements in return on investment and over 10X better returns on traditional mailings.
Our basic platform starts at $100 per month for your first user and $25 per month for each additional user. Find out more by clicking below.
Reporting
Looking to go above and beyond? We offer reporting options to make sure you understand your period in review, as well as the best way to optimize over the coming period. Whether you're looking for weekly, semi-monthly, monthly or quarterly we've got a good option for you.